LASER SHOWS - LASER DISPLAYS - LASER LIGHT SHOWS - LASER HIRE - LASER LOGOS - LASER DISPLAY - LASER SHOW - NIGHTCLUB LASERS - OUTDOOR LASER SHOW
VERY POWERFUL DIODE LASER SYSTEM: Visible at up to 10 miles when used outdoors!!
New for 2011: State of the Art Wireless Touch Screen 3D Control System (Pictures to follow shortly).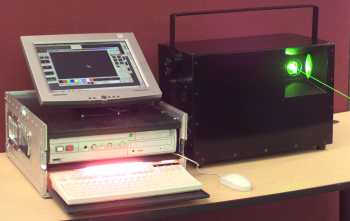 The Ultimate in Lighting Hire
Laser shows & displays for nightclubs
Outdoor laser shows & displays to accompany fireworks displays & PA hire for your event.
Outdoor Laser shows & displays for weddings, party's, birthdays.
Indoor & outdoor Laser shows for dance events, raves, drum & base nights etc.
Laser logos & text messages onto buildings, trees & large surface areas can be used.
Switching on of Christmas Light Displays
Laser shows can be created both indoors and outdoors using our Diode Laser System, projecting beams of light to create text, tunnels, logos and with the use of a series of target mirrors and rotating mirror balls creating spectacular visual mid-air effects.
The Laser System can be used either indoors or outdoors projecting beams of light into the night sky and onto walls of buildings for a billboard effect.
All Laser shows come complete with target mirrors/mirrorballs, smoke or haze machines and operating technician.
Each show comes with a selection of hundreds of images and animations and you can even add your own company/corporate logos as well as text messages.
Frequently Asked Questions:
1) Can you write a message or put my logo in the sky?
With lasers to be able to read text, view animations, logos & graphics you need to see the end result to be able to read it.
Text, animations, logos & graphics therefore need to be terminated onto a building, large trees, or a hill side to enable you to view it.
For beams, patterns, shapes these can be seen in the sky as you only ever see the side on view which still makes sense.
2) Can you display our message, names etc?
Yes we can. You can have you name displayed in most styles of text.
Although some styles/fonts do look better when being used with the laser.
3) Can you do a laser shows at our venue because we can't have fireworks after our wedding / party?
Yes, please contact us for availability & price. Typically laser shows tend to last the same as small fireworks displays between 10 – 20 minutes which tend leave you & your guests with that wow factor that was different!!. Although you can have longer, this feeling can start to wear off for some & we ask that you think of the following: How long do you & your guests wish to stand & view the show especially if it's cold out.
3) Can we have a laser show outdoors at 8:30pm in July?
When considering an outdoor laser show / display the darker the better, so aim to stage you show when it's dark.
4) Do we need sound for the show? Our venue doesn't allow loud noise outdoors?
Laser shows are best preformed to music, although they can be staged with out we don't recommend it. It really does make a huge difference!!
5) If we book a show how does it work, what do you do?
Basically we assess the venue, location. If local we can visit. For long distance jobs in order to keep costs & quotes to a minimum we look at the venues website, Google earth/maps online pictures & resources & speak with the venue to gather information on where to stage the show & direction so that you get the best show possible.
We work out costs & contact you with the options available.
If approved, the planning of your show takes place here in our office. The work we do can vary dramatically from show to show.
Depending on location, possible aviation issues, etc. This is just part of the process we do behind the scenes so to speak.
On the Day: We arrive at the scheduled time & set up the equipment,
Run electrical cabling, provide wet weather cover if required so the show still goes ahead if its raining, we don't let you down!!
The laser/s are then programmed & the show/s saved via computer ready for your start time.
With all good laser shows the more effort put into programming & the use of laser target mirrors that bounce beams around & the use of things like revolving mirror balls & smoke machines for laser enhancement really do make a difference. This is where we really do excel!! One laser set up & programmed really well can provide a better show than 2 lasers with little programming effort & limited use of things like mirror balls & target mirrors. Consider this &
You could either get a better show with us or save money as less lasers tend to be cheaper.
Obviously the more lasers that are set up really well, they are able to produce a much better show with more happening at any one time.
Listed below are just a few of the effects created by the laser system.